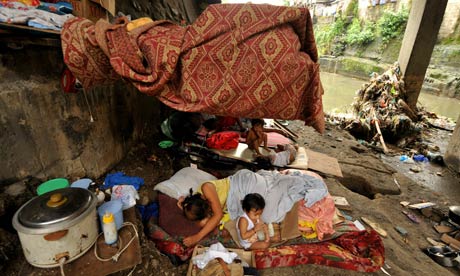 - Speaking at a business meeting recently, I was reminded of a deep-seated instinct common among the elite, political and educated classes that continues to prevent many countries from addressing historic inequalities and progressing on povertyreduction: that it is the poor's own fault that they are poor. I have lost count of the number of well-educated, well-off people I have spoken to who seem to believe that poor people somehow "want to be poor" or are simply too dim to escape from poverty.
The banana-businesswoman's view that "poor people suffer from a culture of poverty". The ex-beauty queen who told me that she had once begged at a traffic light as part of her studies and had come to the conclusion that it was an easy way to make money – poor people must just be lazy, she said. The USAid consultant who explained to me over lunch that "some indigenous people just don't want to develop".
It is not only failed economic and social policies that are barriers to poverty reduction; it is this failure of so many people – voters, politicians and so-called "development experts" – to empathise with the reality of poverty and the problems poor people have to overcome....