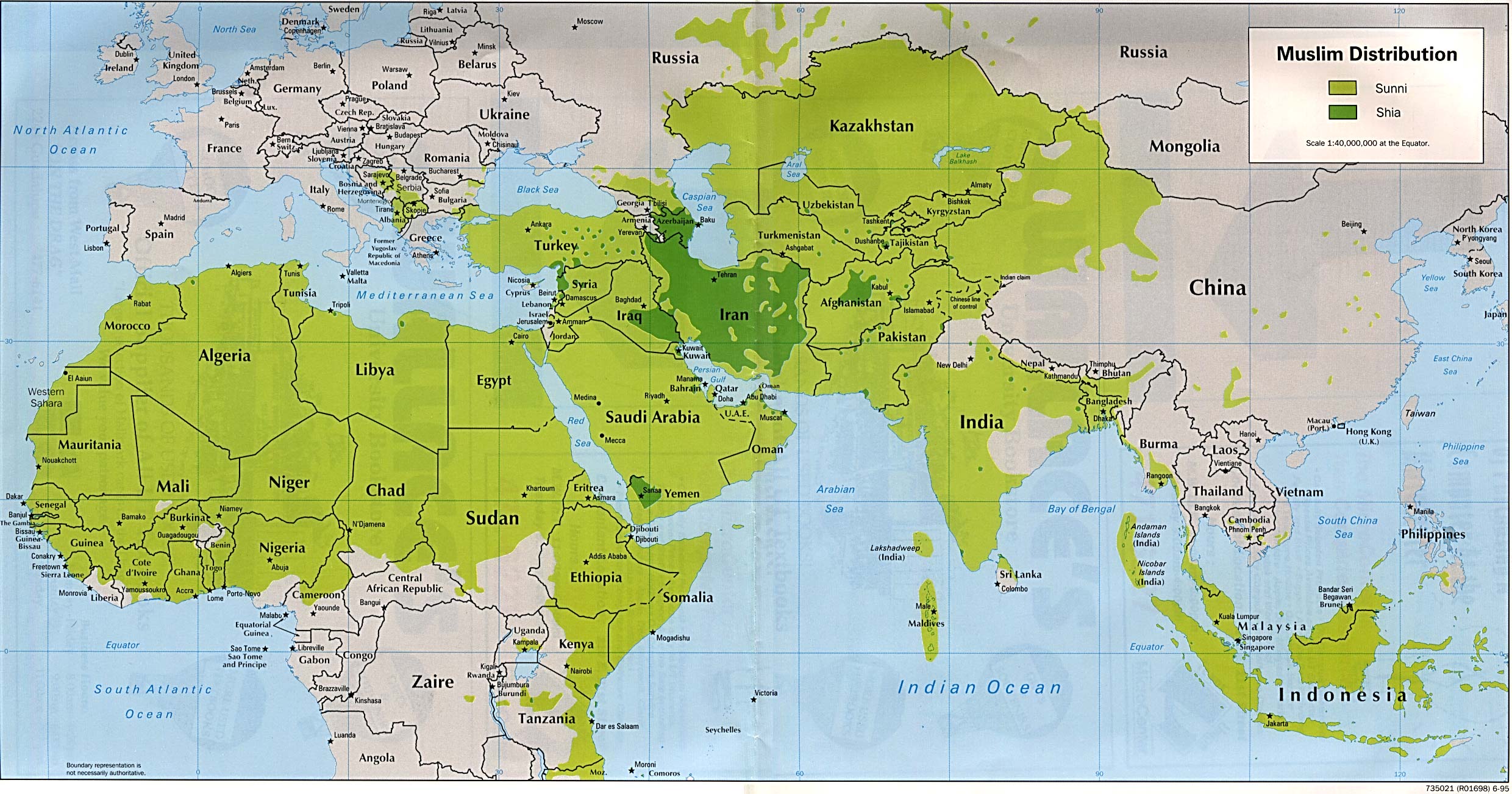 - Muslims number 1.6 billion, representing 23.2% worldwide population, a recent global religious study found. They remain the second largest religion in the world after 31.5%, 2.2 billion Christians.
The Pew Research Forum's report 'The Global Religious Landscape' released in December found that as of 2010 there are 5.8 billion religiously affiliated adults and children around the globe, representing 84% of the population, or more than eight-in-ten people. It conducted comprehensive demographic study of more than 230 countries and territories.
Muslims are concentrated in the Asia-Pacific region, where 62% of all Muslims reside. However, only one in four people in that region are Muslim. In contrast, 20% of the world's Muslims reside in the Middle East-North Africa region where there is an overwhelmingly Muslim population, 93%.
The research found that globally "Muslims are younger" with a median age of 23, than the overall global population, a median age of 28. Muslims are youngest in sub-Saharan Africa, median age of 17, followed by the Middle East and North Africa, 23, Asia and the Pacific, 24, North America, 26, and Europe, 32.
It also estimated that one in six people worldwide are now "religiously unaffiliated". This includes atheists, agnostics and people who do not identify with any particular religion.
After Christianity and Islam, the unaffiliated are now the third largest group, at 16 per cent of the world population. 62% of all religiously unaffiliated people live in one country, China.
However, it found that those who are unaffiliated still "have some religious beliefs" and "engage in certain kinds of religious practices." Belief in God or a higher power is shared by 7% of Chinese unaffiliated adults, 30% of French unaffiliated adults and 68% of unaffiliated US adults.
Some also engage in religious practices, for example, 7% of unaffiliated adults in France and 27% in the US say they attend religious services at least once a year.
Muslims are a majority in 49 countries, including 19 of the 20 countries in the Middle East and North Africa.
Overwhelmingly, Hindus and Christians tend to live in countries where they are in the majority. 97% of all Hindus live in the world's three Hindu-majority countries (India, Mauritius and Nepal), and 87% Christians are found in the world's 157 Christian-majority countries.
Whereas 73% of Muslims live in Muslim majority countries compared to 27% who live as a minority. The report stated that almost 3% of the worlds Muslims live in Europe and less than 1% in North America. The report estimated that Muslims now make up 6% of the people who live in Europe, numbering almost 43.5 million.
The research centre's demographic study explores the size, geographic distribution and median age of eight major religious groups, including the unaffiliated, that represents the global population. The data was analysed from more than 2,500 national censuses, large-scale surveys and official population registers.
By Aisha Ali/ Muslim News