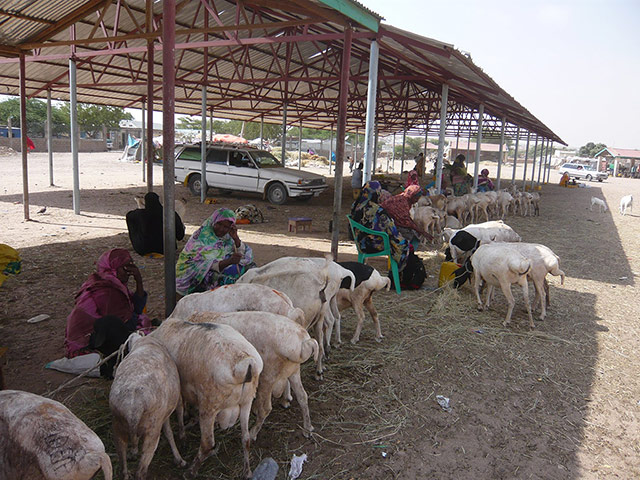 ''In Somaliland, where farm animals easily outnumber people, livestock contributes 60-65% of the gross domestic product. Most hard currency is generated through the export of livestock and 60% of people depend on livestock for a living. The market in Hargeisa and the port of Berbera are at the centre of this thriving business'' The Guardian
- A former British protectorate, Somalilandwas created in the 1880s to ensure supplies of meat for troops in the British Indian outpost in Aden, hence its nickname, "Aden's butcher's shop". These days, millions of animals are shipped every year from Berbera's port, built by the Soviet Union during the cold war, and it provides an economic lifeline for Somaliland.
In 2010, 2.5 million cattle were exported through the port, with about 78% going to Saudi Arabia, 20% to Yemen and the rest to Egypt and Oman. Livestock and remittances are the mainstays of the economy, with livestock production contributing 60-65% of gross domestic product and most hard currency generated through the export of livestock.
Read more......''WATCH Pictures'';