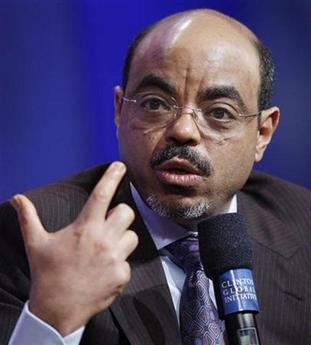 Security:
Regionally, Zenawi has been one of the key players in the fight against the Somali militant organisation Al Shabaab. He has also been crucial in mediating in the dispute between Sudan and South Sudan.
Infrastructure
: Zenawi has also been one of the movers behind massive development projects like Lamu Port-South Sudan-Ethiopia Transport Project (LAPSSET).
Stability:
Many analysts in the region worry about the political situation in a post-Zenawi Ethiopia, and are sceptical that the country can pull off a smooth transition.
Geopolitics
: Led by Ethiopia, which contributes to over 80 per cent of the Nile's water, Tanzania, Rwanda and Uganda signed an agreement on the Nile River Basin Co-operative Framework in 2010 without the involvement of Sudan and Egypt.
With Ethiopian Prime Minister Meles

Zenawi

seriously ill, East African leaders need to start worrying about what his impending exit will mean for the region